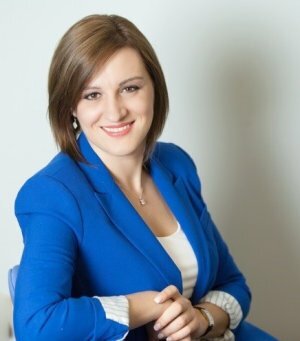 ILC is an agent of Canadian immigration consultant Iryna Matsiuk is a member in good standing with Immigration Consultants of Canada Regulatory Council (ICCRC) with membership number #R513299. As an Immigration Consultant she also belongs to The Canadian Association of Professional Immigration Consultants (CAPIC), who represents the interests of applicants in their respective embassies and national immigration services.
Bio: Iryna Matsiuk is a seasoned immigration and international recruitment professional with over 12 years of experience in the field, most of it in managerial roles. Iryna holds two Master's Degrees in Linguistics and Marketing, Diploma in Business Administration from Grant MacEwan University as well as Immigration Consultant Diploma from Ashton College. Iryna is originally from Ukraine and speaks Ukrainian, Russian and English fluently.
We offer assistance in the following categories:
Express Entry (Federal Skilled Worker, Federal Skilled Trades, Canadian Experience Class)
Provincial Nominee Programs
Work Permit application
Study Permit
Visitor and Super Visa applications
Spousal and dependent child sponsorship
Labour Market Impact Assessment (Employer services)
Provincial Program of Saskatchewan
Saskatchewan has a developed economy with a low level of unemployment and a high standard of living. The Government of Saskatchewan is looking to increase the population of the province, and currently its efforts are creating favourable conditions for SINP. The main goal of SINP is to simplify the immigration procedure for foreign skilled workers.
Applicants for Skilled Worker positions must have a valid job offer from a Saskatchewan employer and at least one year of work experience in their specific field that is confirmed by official documentation. Occupational education is also an advantage. The applicant must be able to speak conversational English for an interview with a Canadian employer without the help of interpreter. If an applicant wants to score more points on English proficiency, s/he must submit a valid certificate showing completion of an International English Language Testing System (IELTS) course. The minimum score on an IELTS certificate must be as follows: 4.5 - listening; 3.5 - reading; 4 - writing; 4 - speaking.
If you are not providing a job offer from an approved Saskatchewan employer you must meet the following requirements: your field of education must be in a high skilled occupation list that is considered to be an in-demand in Saskatchewan, you must have proof of a minimum of one year work experience in the past ten years related to your filed of education, you must have proof of settlement funds (the amount of money is set by the size of household: 1 applicant - 12 300 Canadian dollars, 2 people - 15 312 Canadian dollars, 3 people - 18 825 Canadian dollars, 4 people - 22 856 Canadian dollars) and a settlement plan.
ILC is also an agent of Walter Garchinski, full-fledged member of the Immigration Consultants of Canada Regulatory Council (ICCRC; membership ID #R410855). ILC is licensed by the Ukrainian Ministry of Labour and Social Policy to carry out international employment programs (license #АВ 519114 28.05.2010; See the License).
Contacts:
International Labour Centre
247 5th Avenue North
Saskatoon, SK
Canada
S7K 2P2
T: +1 306 242-4024
F: +1 306 242-4028
E-mail: [email protected]